Looking for some good reads over the summer? Here are 5 recommendations from our friends at Avid Readers, 193 Boundary St, West End, QLD 4101: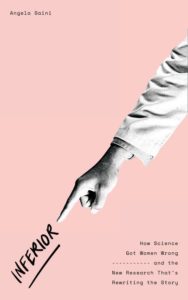 Inferior: How science got women wrong and the new research that's rewriting the story by Angela Saini
Shedding light on controversial research and investigating the ferocious gender wars in biology, psychology and anthropology, Angela Saini takes readers on an eye-opening journey to uncover how women are being rediscovered. She explores what these revelations mean for us as individuals and as a society, revealing an alternative view of science in which women are included, rather than excluded.
Cost: $29.99
The mother of all questions: Further fem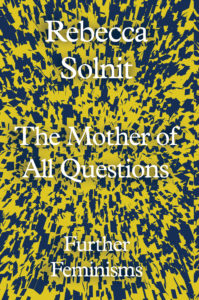 inisms by Rebecca Solnit
Following on from the success of Men Explain Things to Me comes a new collection of essays in which Rebecca Solnit opens up a feminism for all of us: one that doesn't stigmatize women's lives, whether they include spouses and children or not; that brings empathy to the silences in men's lives as well as the silencing of women's lives; celebrates the ways feminism has shifted in recent years to reclaim rape jokes, revise canons, and rethink our everyday lives.
Cost: $24.99
200 women who will change the way you see the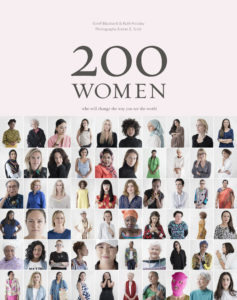 world by Geoff Blackwell and Ruth Hobday
An extraordinary book about equality founded on 200 original and diverse interviews with women from around the world. The interviews are brave, insightful, considered, candid, and moving from women who are famous and unknown, celebrated and marginalised, rich and poor, black and white, leaders, victims, survivors, heroes, saints and sinners. They are women who will educate and inspire us, teach us empathy, and bring positive change in a time when so many women and girls are still fighting for basic freedom and equality. Some of the well-known contributors include: Leigh Sales, Maggie Beer, Miranda Tapsell, Ronni Khan, Susan Carland, Anita Heiss, Becky Lucas, Gail Kelly, Stephanie Alexander, Rachel Perkins, Rosie Batty, Margaret Atwood, Roxane Gay, Chimamanda Ngozi Adichie, Alexandra Paul, Karen Walker, Gillian Anderson, Jane Goodall, Kimbra, Aminatta Forna, and many more. A royalty pool of 10% of the originating publisher's revenue will be distributed to organisations devoted to protecting the rights of women and to individuals in need.
Cost: $60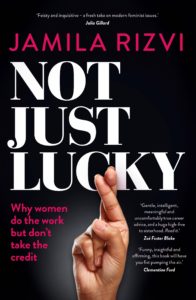 Not just lucky. Why women do the work but don't take the credit by Jamila Rizvi
Not Just Lucky exposes the structural and cultural disadvantages that rob women of their confidence – often without them even realising it. Drawing on case studies, detailed research and her own experience in politics and media, Jamila Rizvi is the warm, witty and wise friend you've been waiting for. She'll give you everything you need to start fighting for your own success and for a more inclusive, equal workplace for all. (She'll also bring the red wine.) This unashamedly feminist career manifesto is for women who worry they'll look greedy if they ask for more money. It's for women who dream big but dread the tough conversations. It's for women who get nervous, stressed and worried, and seem to overthink just about everything.
Cost: $35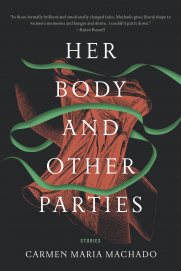 Her body and other parties by Carmen Maria Machado
In Her Body and Other Parties, Carmen Maria Machado blithely demolishes the arbitrary borders between psychological realism and science fiction, comedy and horror, fantasy and fabulism. While her work has earned her comparisons to Karen Russell and Kelly Link, she has a voice that is all her own. In this electric and provocative debut, Machado bends genre to shape startling narratives that map the realities of women's lives and the violence visited upon their bodies. A wife refuses her husband's entreaties to remove the green ribbon from around her neck. A woman recounts her sexual encounters as a plague slowly consumes humanity. A salesclerk in a mall makes a horrifying discovery within the seams of the store's prom dresses. One woman's surgery-induced weight loss results in an unwanted houseguest. And in the bravura novella "Especially Heinous," Machado reimagines every episode of Law & Order: Special Victims Unit, a show we naively assumed had shown it all, generating a phantasmagoric police procedural full of doppelgängers, ghosts, and girls-with-bells-for-eyes.
Earthy and otherworldly, antic and sexy, queer and caustic, comic and deadly serious, Her Body and Other Parties swings from horrific violence to the most exquisite sentiment. In their explosive originality, these stories enlarge the possibilities of contemporary fiction.
Cost: $29.99