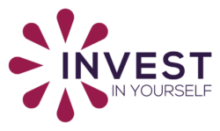 Empowering women towards financial literacy
Brisbane Women's Club, supported by the Queensland Government's Office For Women, is launching a campaign that aims to improve the financial literacy of women across the Greater Brisbane region.
Using a partnership model between financial services experts and community agencies, Invest In Yourself will feature educational events, workshops, resources and online tools specifically designed for women in six key target groups.
Brisbane Women's Club President, Robin Francis, says, "In planning this campaign, we have realised that too many women of all ages and demographics actually have very little understanding or control of their financial situation. Even professional women who may appear to be in control of their money have shared their secret financial confessions with us – and many are not as in control as they might appear.
"And then, of course there are those women caught in unemployment cycles, domestic violence and desperate situations who are feeling disempowered and can't even imagine a financially free future – we need to equip them with the skills to gain control of their financial situations."
Minister for Women and for the Prevention of Domestic Violence Shannon Fentiman said financial literacy was a critical need for women, particularly those who had made the brave decision to leave a violent relationship.
"Initiatives like this provide another important element of support to women who might previously have been caught in controlling relationships," Minister Fentiman said.
"The more skills they have, the better able they are to reach their full potential and manage their own financial situation while they are at it.
"This will make a real difference in women's lives and give them back the independence they deserve."
Invest in Yourself is funded by the Brisbane Women's Club and Office for Women and the Department of Communities, Child Safety and Disability Services (DCCSDS). This initiative already has a number of financial planning experts and women's community groups committed to being part of the campaign and who are giving their services on a pro-bono basis.
Brisbane Women's Club are seeking further interest from financial services businesses and community agency groups to be part of delivering this campaign to women in our community.
Explore Invest In Yourself Website