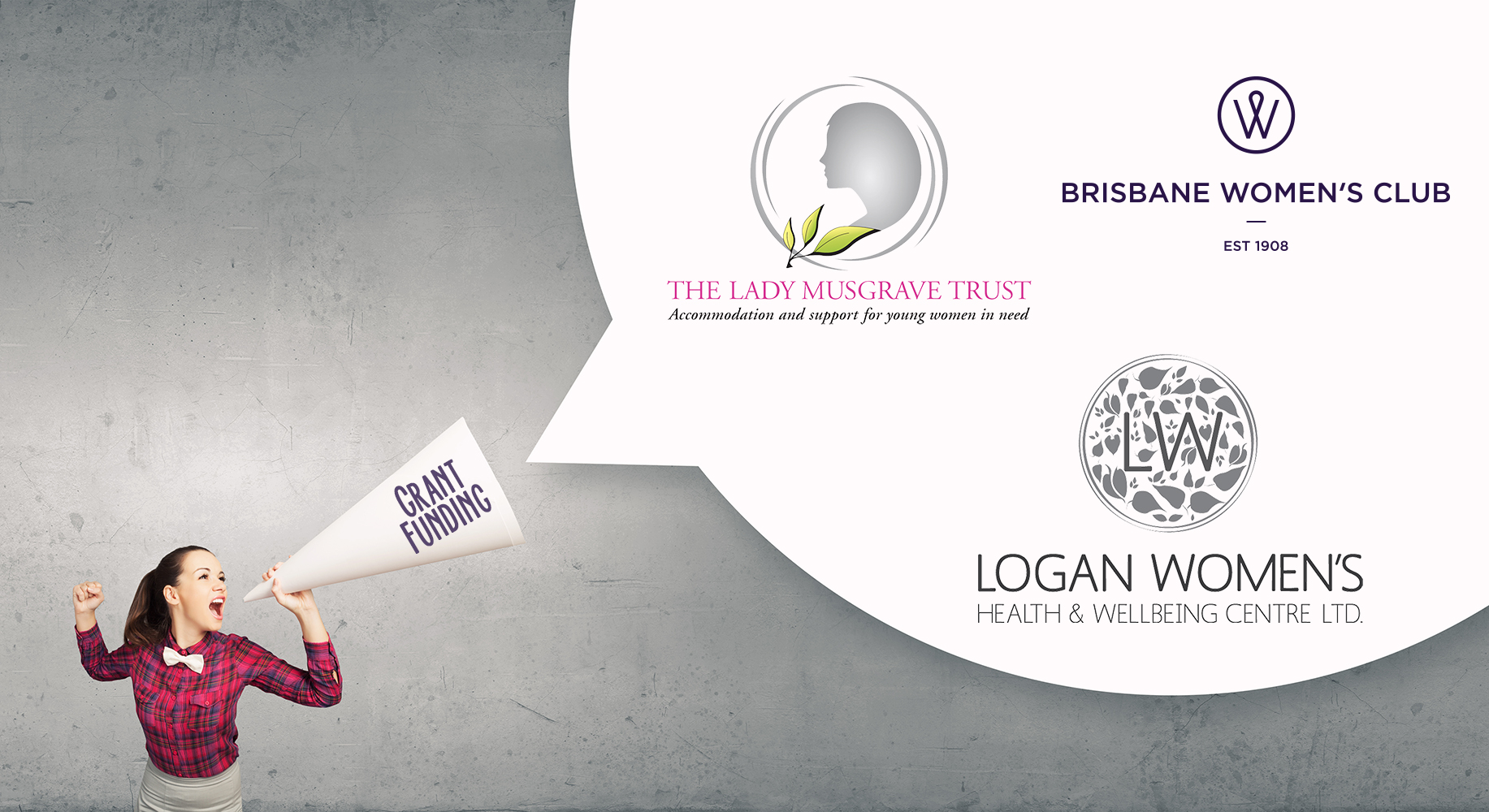 Grant Funding to Aid Critical Women's Projects
Homeless and disadvantaged women in Brisbane will benefit from Brisbane Women's Club grants that have been awarded to The Lady Musgrave Trust and the Logan Women's Health & Wellbeing Centre.
Each organisation will receive a grant of $5000 to help fund their critical work which aligns with Brisbane Women's Club's commitment to supporting women's social welfare initiatives that empower, educate and enable Queensland women to achieve their potential.
Brisbane Women's Club President, Robin Frances said, "We received many compelling applications from a wide range of inspiring organisations and I am thrilled that we are able to support these two critical initiatives, particularly as they align with our soon to be launched "Invest in Yourself" program which aims to increase financial literary and resilience for women in Brisbane."
The grant for the Lady Musgrave Trust (Trust) will help fund their Forum, "Women and Homelessness – Innovative ideas to end homelessness," to be held in Brisbane on 30 August 2017.
Karen Lyon Reid, CEO of The Lady Musgrave Trust said, "The Trust is honoured to have the support of the Brisbane Women's Club for our 9th Annual Forum – which is the only community led collaborative Forum focusing on women's homelessness. As two of the oldest charities in Queensland (The Trust est 1885 and The Club est 1908) we continue to work towards the same goals to this day – to assist women so that they can have sustainable, happy and positive lives for the future."
The Logan Women's Health & Wellbeing Centre were also awarded a grant to support 30 vulnerable / disadvantaged women to receive one-on-one support, coaching and evaluation as part of participating in a 6 week online course on financial literary and resilience.
Stacey Ross, Manager of the Logan Women's Health & Wellbeing Centre said, "Receiving this grant means so much to Logan Women's but more importantly for the women who are a part of the incredible community we support. We are honoured to be the recipients of the grant and to be partnering with BWC and are very excited to see the positive impact we can collectively achieve together."
The annual grant program is open to any charitable organisation assisting women in Queensland.  Previous grant recipients include Qld Institute of Medical Research; Country Womens' Association; Womens' College University of Qld and Womens' Legal Service.