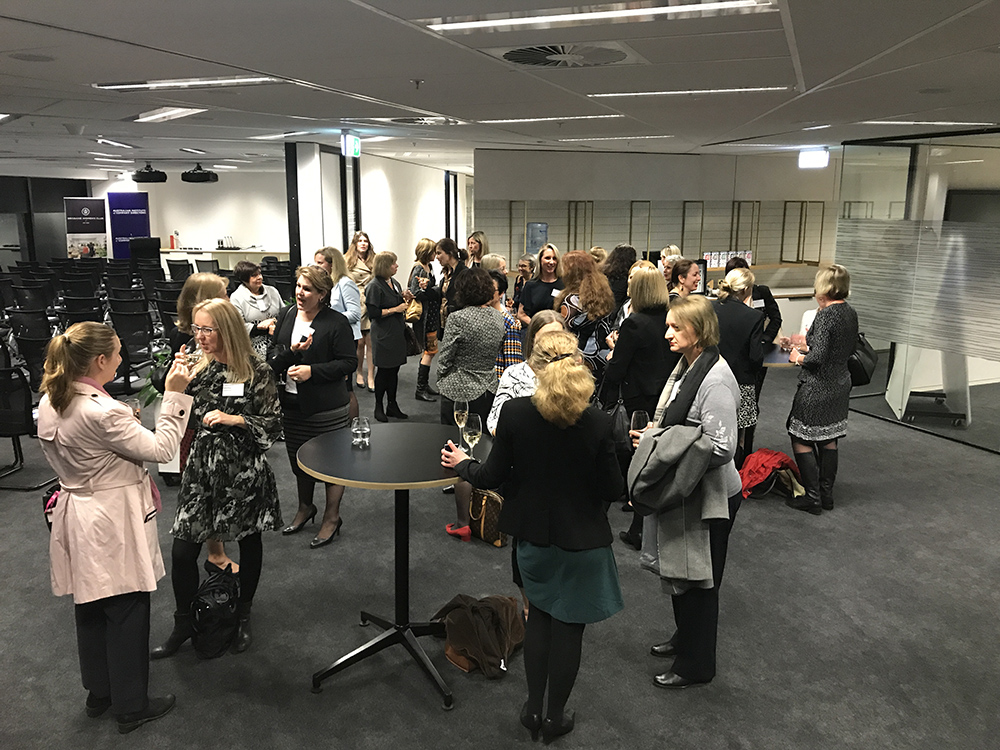 This joint event with the Australian Institute of Company Directors provided eighty plus members and guests of both organisations with valuable tips and advice on how to prepare or strengthen a career path as a board director.
The key message from panellists Belinda Drew, Rachel Hunter, Carol Lewis and Bronwyn Morris, who are all experienced Board Directors and recruiters, was that women wanting to move onto boards need to understand their personal value proposition and to demonstrate their capacity to drive organisational change.
The panel acknowledged that, while it is still a very competitive area for women to enter, the attitude of recruiters and nomination panels has changed in recent years and that most boards now recognise the need for diversity.  A strong board that is equipped to face unprecedented corporate disruption is one that is not full of clones but is one that is multiculturally and gender diverse.