One of the oldest women's clubs in Queensland, Brisbane Women's Club was formed in 1908 under the sponsorship of the Queensland Women's Electoral League. Originally called the Women's Progressive Club, the name was changed to The Brisbane Women's Club in May 1912 and shortened to Brisbane Women's Club in 2008.  Brisbane Women's Club was founded by Margaret Ogg, an extraordinary woman with a passion to improve the lives of Queensland women.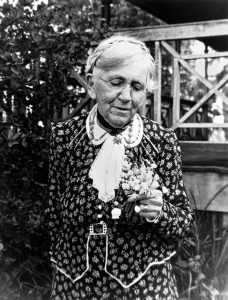 The founding objectives of the club were to provide a social centre for women workers in the cause of reform and to encourage free discussion on subjects of public importance, including social, political and municipal matters.  The club lobbied the Brisbane City Council and the State Government for the betterment of the community and supported the establishment of Women's College at the University of Queensland. In an effort to improve the life of rural women, the club was instrumental in the establishment of the Queensland Country Women's Association in 1922 and the Bush Book Club in 1921.
The club sponsored such reforms as:
waiting sheds for tram passengers
numbering tram stops
name plates on trees in the Botanical Gardens
dating milk bottles
erecting a shelter shed on North Quay
installing traffic lights at busy intersections
the supply of milk for school children
zebra crossings outside schools
better street lighting
equal pay for women
the removal of the double standard in divorce laws
the right of women to sit on juries
the establishment of baby clinics
changes to laws that would allow women to be elected to local councils and to sit on governing boards
the introduction of domestic science for schoolgirls into the Queensland school curriculum
Brisbane Women's Club celebrated its centenary in 2008 and continues to support and improve the lives of local Brisbane women today.